---
---
Here's what's going on these days at the winter palace.
1. The viral hit:"Crybabies Caravan"-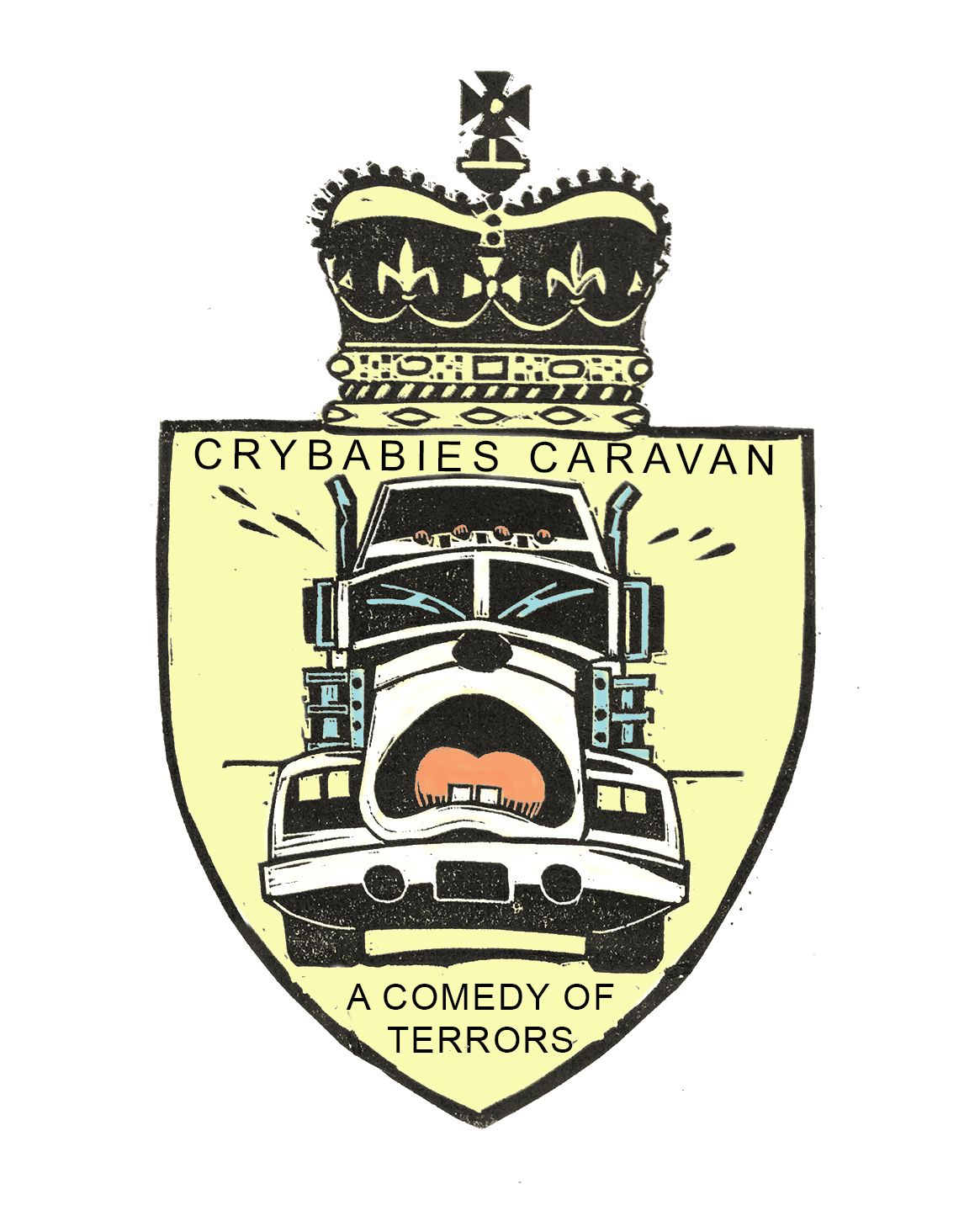 The Story: 
James Gordon, like many Canadians, was dismayed to see the goings-on in Ottawa with what was called the Freedom Convoy but has since become something way beyond truckers. 
He wanted to raise awareness about what he saw as a real threat to our democracy. He quickly tossed off a song about it called "Crybabies Caravan" and plopped himself down with his banjo and did a quickie video for social media. Little did he know that the song would become a viral sensation, with more than a quarter of a million views in one week.  
It seems that the veteran Canadian songwriter had hit a nerve. People were keen to talk about their concerns, and Gordon's efforts seem to have enabled conversations all over the country and internationally. 
Thousands of enthusiastic messages and calls of support have kept him busy, most of them showing gratitude for the stance he took on this important issue. The song has drawn its haters too, but Gordon notes that "The song seems to have created a community. On social media when a 'hater' goes after me, dozens of supporters come to my aide and speak their mind'. 
Due to popular demand he's now done a radio-friendly full band version, and on YouTube, and in fact airplay is increasing too/
AND due to MORE popular demand, James has produced a 'sequel'- the tongue-in-cheek "Bouncy Castles"
AND - Hot off the Presses: Two more related songs in what is becoming a 'suite' of songs related to 'Crybabies Caravan'- check out "When You Let Love Leave Your Heart: https://youtu.be/LCMEWo9s7pg
and "Convoy Of Hope"- a more optimistic take at https://youtu.be/Iuk_3k_NDWI
It's been a bit overwhelming for him, and unprecedented for someone who mostly records and performs in Canada's small folk scene. Publicist Eric Alper is handling all the requests for interviews and airplay. You can find him at eric@thatericalper.com
Gordon pulls no punches in the song, especially with lyrics like "if you walk with Nazis you're a nazi too", "Inconvenienced isn't being oppressed", and "You talk about freedom and that's just fine, until you end up taking mine". All this is couched in humour. Gordon says that 'humour can draw people in, then you can hit them with the message". He has a side hustle as a Guelph City Councillor, and spent years doing topical songs for CBC radio, so he comes by this work honestly. 
Fans started to ask to purchase "Crybabies Caravan", so it's now available as a download on Bandcamp, and the songwriter/politician was thrilled to discover that, while the download is just a dollar, most purchasers have been contributing up to 25 dollars just to show their support, He decided to accept a dare from a convoy member to donate the earnings from the recording to the Shephards of Good Hope Soup Kitchen in Ottawa, where convoyeurs had demanded food. 
It's been quite a ride, with no end in sight. There are even two 'dance remixes' from fans on Youtube.
AND- the topic of the so-called "Freedom Convoy" has spawned two more Gordon originals as well, it seems to be becoming  a series... Check out "When You Let Love Leave Your Heart" https://youtu.be/LCMEWo9s7pg - written in response to the hate mail and threats received after posting the "Crybabies Caravan" song.
AND it's a live show now, debuting April 21st in Guelph . Ticket info here: 
https://www.eventbrite.ca/e/james-gordons- crybabies-caravan-a-comedy-of-terrors-tickets- 301954643467
---
What else is happening?
I am directing a play in the spring in Kitchener-Waterloo Ontario, for Watercourse Theatre, called "Living Below The Line"- ,(LBTL) a community-engaged theatre project for Waterloo Region residents marginalized by poverty. Diverse, multigenerational individuals with inadequate incomes will collaborate with theatre artists to co-create and present a work about their life experiences. 
Very much looking forward to being IN PERSON with the cast, and it allows me to flex my theatre muscles that haven't been used in a while. 
---
I'm slowly starting to book in-person shows, with touring plans for each of the three coming seasons. So much has changed since you-know-what happened, that it's hard to know what's out there, ( especially since my former agent, finding that during the pandemic 20% of nothing didn't really add up to much, retired from the biz, leaving me to, for the time being, do this work myself. I totally suck at it, so if you have some ideas about where I could bring my new music, let me know! james@jamesgordon.ca  
---
I'm hosting a Wednesday night online 'Song Swap'... all are welcome, and you can just listen in too. More info HERE. 
HERE's the MARCH Newsletter!
https://ckarchive.com/b/e5uph7hxelvp?fbclid=IwAR2ufHb1eQPBvlSrbSw4YgIHSbe4U2xEO8abaYf0Vu9iOVDw3L43sThWc1Y