---
---
Here's what's going on these days at HQ. 
LOOK: I Started a Podcast!  
It's called "James Gordon: Song And Rants Man"- and the first episode is right here: 
This 1st episode is drawn from James Gordon's one-man show "Crybabies Caravan: A Comedy of Terrors", about the so-called 'Freedom Convoy' that landed in Ottawa and other cities early in 2022. With humour, 12 original songs, and commentary, James outlines why he believes that the Convoy was misguided, misinformed, and a dangerous threat guided by extreme right-wing agitators. The title song was a viral hit with 300,000 views on social media and YouTube. It produced widespread approval, hate mail and even death threats.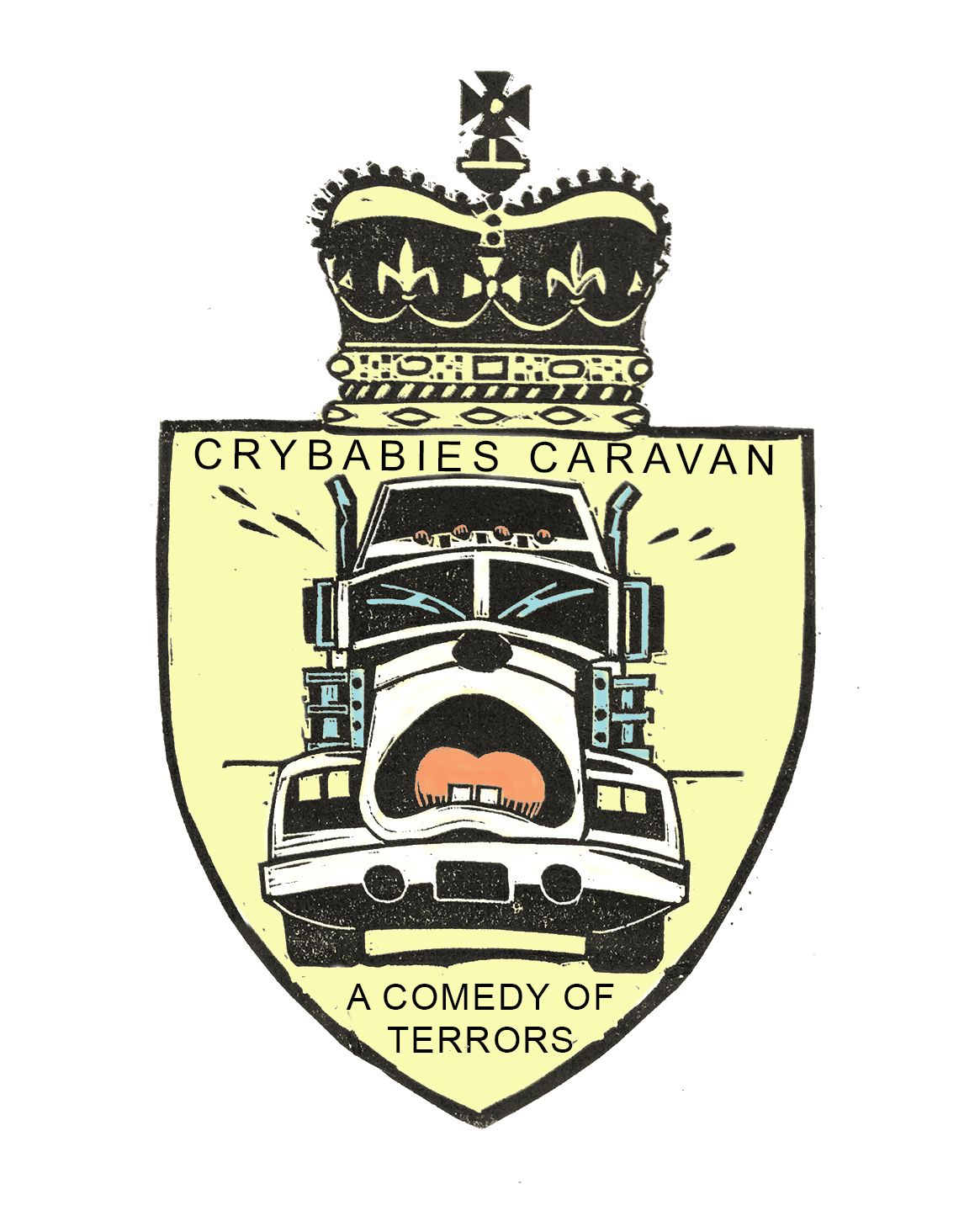 Check it out and spread the word! 
---
This Just In! I'm thrilled to announce that my new Novel "The Ark Of The Oven Mitt" is a finalist for the prestigious Stephen Leacock Medal For Humour. I'm in the final ten and the winner is chosen in September. It's a real honor. Look at the company I'm in! Fingers Crossed. It's a 25,000 dollar prize so if I win I'll just keep writing till the money runs out :)
You can purchase the book in hard copy or as an audio book at jamesgordonmusic.bandcamp.com
   The Leacock Medal for Humour  
                              Canada's Award for Literary Humour                           
Sponsored by the Dunkley Charitable Foundation

PRESS RELEASE
 
June 1, 2022 at 10:00 am EST – (Orillia, ON) – 

Leacock Medal Long List Announced

The Stephen Leacock Associates are pleased to announce the 2022 long list for the annual Stephen Leacock Memorial Medal for Humour. Celebrating 75 years since its inception, this annual award recognizes excellence in Canadian literary humour. Past winners have included Terry Fallis, Will Ferguson, W.O. Mitchell, Stuart McLean, Robertson Davies, Pierre Berton and Mordecai Richler. Associates President Michael Hill thanks the national panel of judges and a committee of local readers for their thoughtful recommendations with this "long list."  He also thanks the authors for their submissions, and commends them on the quality of their writing.
The three finalists for the award will be named on Monday, August 15, 2022, with the medal winner being announced on Saturday, September 17, 2022 at the Medal's 75th Anniversary Gala Dinner.

The long list for the 2022 Leacock Medal is (in alphabetical order by author surname):
 
Austin, Emily
Everyone in This Room Will Someday Be Dead
Atria Books
Critch, Mark
An Embarrassment of Critch's
Viking Canada
Dumont, Dawn
The Prairie Chicken Dance Tour
Freehand Books
Eedy, Lorne
Rocks With a Story
Kinetics Design,
KD Books.ca
Gordon, James
The Ark Of The Oven Mitt
Pipe Street Publishing
Jalaluddin, Uzma
Hana Khan Carries On
HarperCollins Publishers Ltd.
James, Ron
All Over the Map
Doubleday Canada
Mercer, Rick
Talking to Canadians
Doubleday Canada
Myers, Cristina
The List of Last Chances
Caitlin Press
Wilson, K. R.
Call Me Stan
Guernica Editions

The Leacock Medal for Humour awards are generously sponsored by the Dunkley Charitable Foundation.  For more information about the Leacock Medal and Stephen Leacock Associates, please visit the website at www.leacock.ca. 
jamesgordonmusic.bandcamp.com
2.
What else is happening?
I am directing a play in Kitchener-Waterloo Ontario, for Watercourse Theatre, called "Living Below The Line"- (LBTL), a community-engaged theatre project for Waterloo Region residents marginalized by poverty. Diverse, multigenerational individuals with inadequate incomes will collaborate with theatre artists to co-create and present a work about their life experiences. Rehearsals are going well.. it's a full-time job for the month- An inspiring group to work with. Here's the poster. Admission is free!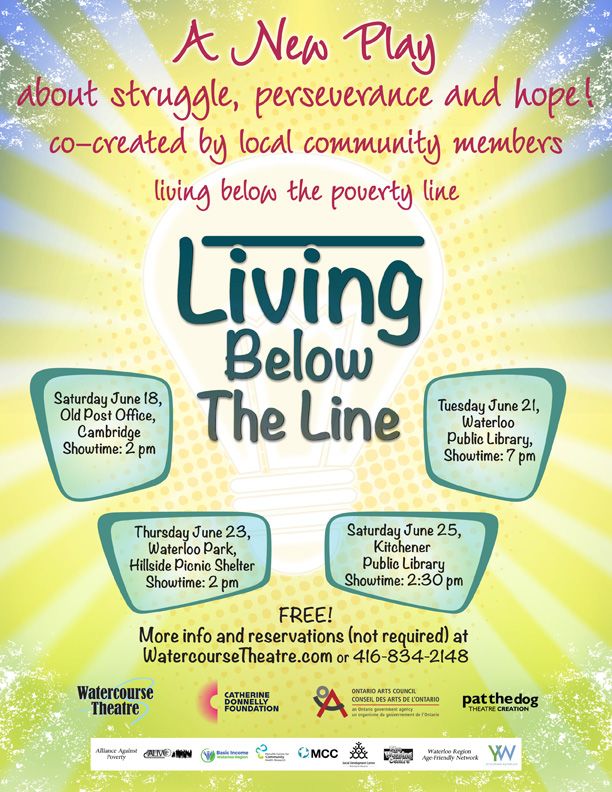 3.The viral hit:"Crybabies Caravan"-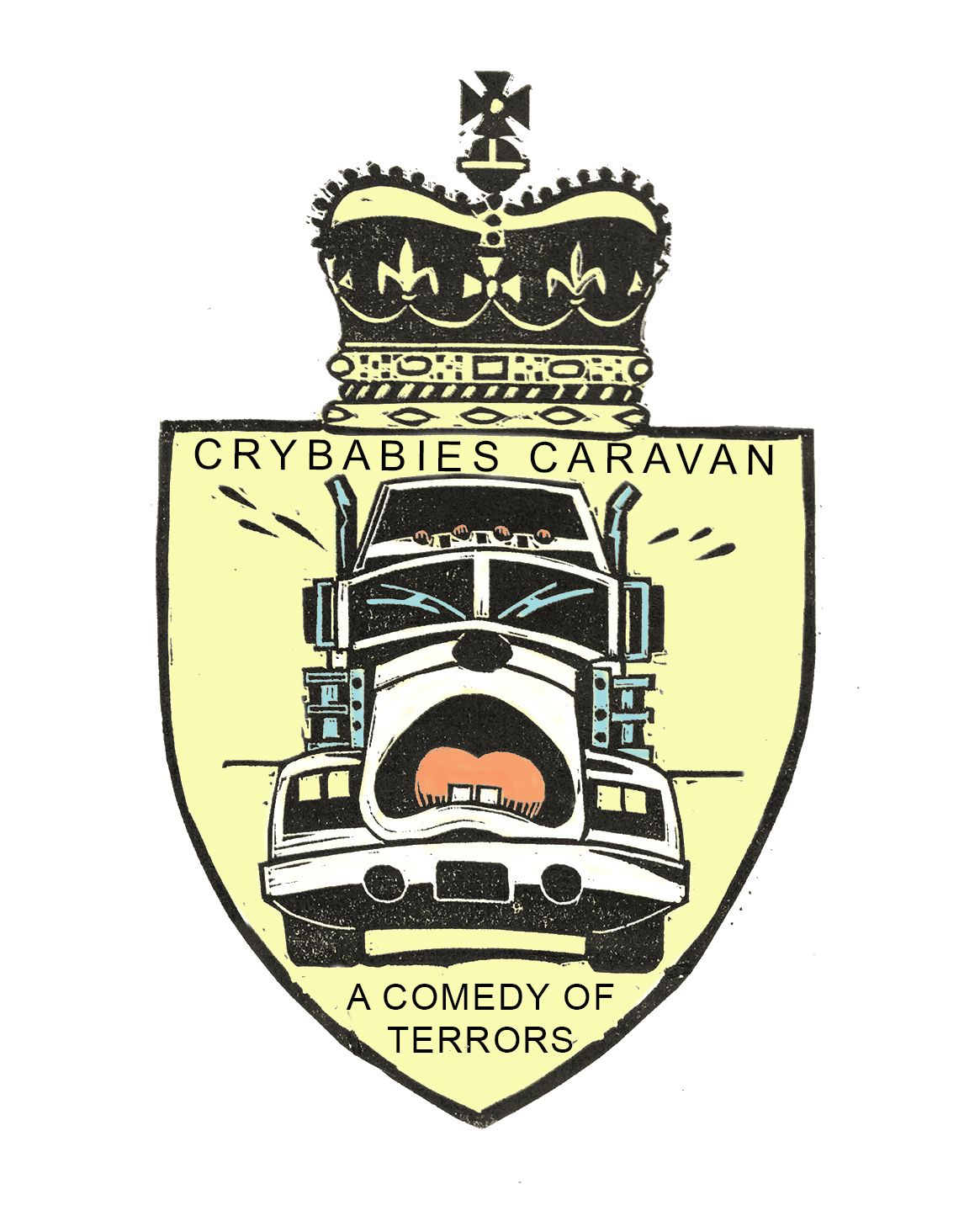 The Story: 
James Gordon, like many Canadians, was dismayed to see the goings-on in Ottawa with what was called the Freedom Convoy but has since become something way beyond truckers. 
He wanted to raise awareness about what he saw as a real threat to our democracy. He quickly tossed off a song about it called "Crybabies Caravan" and plopped himself down with his banjo and did a quickie video for social media. Little did he know that the song would become a viral sensation, with more than a quarter of a million views in one week.  Up to 300,000 at last count. 
It seems that the veteran Canadian songwriter had hit a nerve. People were keen to talk about their concerns, and Gordon's efforts seem to have enabled conversations all over the country and internationally. 
Thousands of enthusiastic messages and calls of support have kept him busy, most of them showing gratitude for the stance he took on this important issue. The song has drawn its haters too, but Gordon notes that "The song seems to have created a community. On social media when a 'hater' goes after me, dozens of supporters come to my aide and speak their mind'. 
Due to popular demand he's now done a radio-friendly full band version, and on YouTube, and in fact airplay is increasing too/
AND due to MORE popular demand, James has produced a 'sequel'- the tongue-in-cheek "Bouncy Castles"
AND - Hot off the Presses: Two more related songs in what is becoming a 'suite' of songs related to 'Crybabies Caravan'- check out "When You Let Love Leave Your Heart: https://youtu.be/LCMEWo9s7pg
and "Convoy Of Hope"- a more optimistic take at https://youtu.be/Iuk_3k_NDWI
It's been a bit overwhelming for him, and unprecedented for someone who mostly records and performs in Canada's small folk scene. 
Gordon pulls no punches in the song, especially with lyrics like "if you walk with Nazis you're a nazi too", "Inconvenienced isn't being oppressed", and "You talk about freedom and that's just fine, until you end up taking mine". All this is couched in humour. Gordon says that 'humour can draw people in, then you can hit them with the message". He has a side hustle as a Guelph City Councillor, and spent years doing topical songs for CBC radio, so he comes by this work honestly. 
Fans started to ask to purchase "Crybabies Caravan", so it's now available as a download on Bandcamp, and the songwriter/politician was thrilled to discover that, while the download is just a dollar, most purchasers have been contributing up to 25 dollars just to show their support, He decided to accept a dare from a convoy member to donate the earnings from the recording to the Shephards of Good Hope Soup Kitchen in Ottawa, where convoyeurs had demanded food. 
It's been quite a ride, with no end in sight. There are even two 'dance remixes' from fans on Youtube.
AND- the topic of the so-called "Freedom Convoy" has spawned two more Gordon originals as well, it seems to be becoming  a series... Check out "When You Let Love Leave Your Heart" https://youtu.be/LCMEWo9s7pg - written in response to the hate mail and threats received after posting the "Crybabies Caravan" song.
AND it's a live show now, debuting April 21st in Guelph . We'll bring it your way on request!
---
---
I'm slowly starting to book in-person shows, with touring plans for each of the three coming seasons. So much has changed since you-know-what happened, that it's hard to know what's out there, ( especially since my former agent, finding that during the pandemic 20% of nothing didn't really add up to much, retired from the biz, leaving me to, for the time being, do this work myself. I totally suck at it, so if you have some ideas about where I could bring my new music, let me know! james@jamesgordon.ca  
---