BOOK James-
If you've been cruising around this site you'll see that there are a number of different ways to have James visit your community.
Contact and Booking- Please Consider Hiring Me! 
Pipe Street Productions 
Box 714 
Guelph, ON 
Canada  N1H 6L3 
Phone: 226-971-9132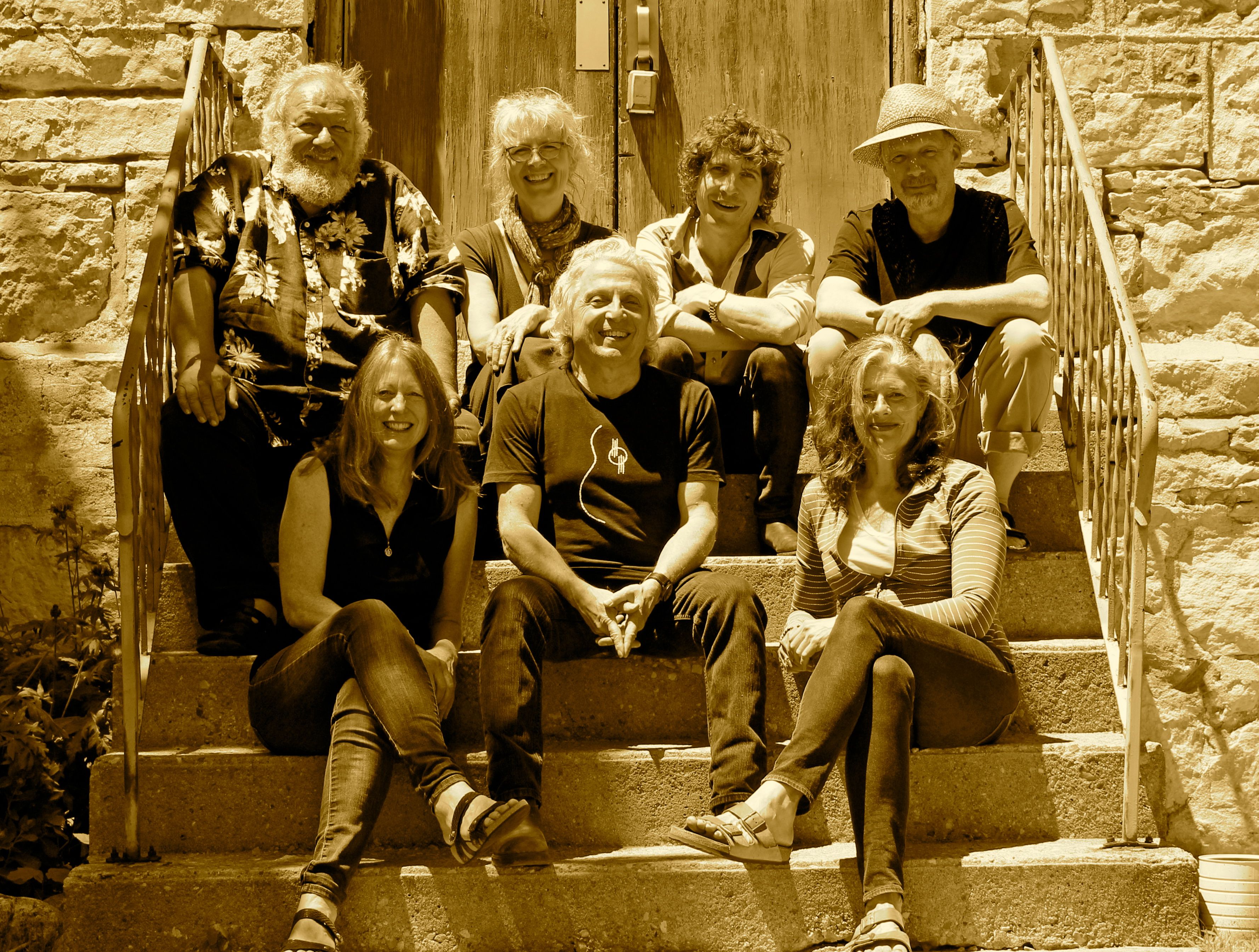 Dear promoter/booker/ or artistic director. 
I think I can see the end of the long dark pandemic tunnel. Like everyone in my biz, I'm getting itchy to get back out on the road. I've managed to keep up a good online presence, and I've got two exciting projects to share face to face with that loyal audience I've missed so much.  My new album "When I Stayed Home", containing as you might guess a number of songs relating to the Covid journey we've been on is ready to rock. It's a bit of a new direction that I  think will resonate with new fans and old. My biggest project EVER- my "musical novel" "The Ark Of the Oven Mitt" was launched last summer. It's a unique hybrid: 36 songs to listen to as you read! I'll be including readings and songs from the book in my live shows. Plus my one-man show "James Gordon's Emergency Climate Musical" will carry on till we've solved our climate crisis! Here's why I think I might have something to offer your venue! And of course you may have heard of his viral hit 'Crybabies Caravan'- a political satire on the so-called "Freedom Convoy" with over a quarter of a million social media and YouTube views.
I think I've learned how to romance an audience. By the end of the night, usually we've got a good thing going together, and it gets hard to say good-bye. We promise to stay in touch though and we know we'll get together again next time I come through, which isn't as often as I'd like to, cause, you know, the show business isn't what it once was. 
This romance comes from years of learning how to read a crowd and respond to their needs and desires; how to find out what we have in common. If they've come to listen, ( and as I get older I pretty well don't bother with the venues that don't offer that as a starting point for our relationship,) then I owe them something to listen to. We establish a trust early on so that I feel safe getting personal with them, and they discover through the songs something that speaks personally to them. One of the things that keeps me out on the road, ( no, it's not the food,) is when folks will say after a show that it felt like I was singing just to them, and ABOUT them. I know I've done my job when I hear that. 
I like to mix it up a bit. I'll do tear-jerkers, shit kickers, rib ticklers, head scratchers, thought provokers, wrist-slitters, knee-slappers, toe tappers, heart breakers and humdingers all in one set, and if it looks like the crowd is partial to one of those in particular, why, I'll settle in to a run of those for a spell. 
I'm not very trendy I suppose. Or hip. Or young. My name isn't Justin or Jason or Jeremy  or the names hot-shot guitar slingers seem to have these days, and I'm sure not one of those bands with three gals decked out in cowboy boots and flowery dresses. I'm a song worker plain and simple. I've written about 1500 of the little darlings now. It's an obsession. If I may toot my own horn a bit, ( and I DO play the horn in my shows sometimes), some of those songs have done me proud. They get sung around campfires, and by choirs, and by other artists who take them around the world and record them. One of them, Frobisher Bay, was named "Favourite Canadian Song" in a CBC poll. Another one, "Mining For Gold", was recorded by the Cowboy Junkies on their famous "Trinity Sessions" album, and it's been used in films and even TV commercials. ( OK, you're right, I won't let that happen again. I was broke. ) 
I toured with my old band Tamarack for twenty years. Our mission was to be a voice for the Canadian identity, to carry our stories forward with songs about the hard working people who made this country great. Mission accomplished to a large extent I think. We played everywhere and we were inclined more towards the back roads when touring and that's kind of stuck with me. 
I was the luckiest guy around for the twelve years I was a songwriter-in-residence with the CBC. With Arthur Black's show I had a new song on the radio every week and folks got to know me for that. With a regional show called "Ontario Morning" I did a weekly feature called "Hometown Tunes" where I'd  take  listener's lovely letters about their home towns and carve them into songs. If you live in Ontario I've got a song about your town. 
For almost 20 years I've been bringing my 'rhyme capsules' songwriting-in-the-schools program to students of all ages. I've also written and produced 6 full-length musicals. 
I've made 40 albums solo or with Tamarack. 
The music business is tough these days. People are siloing themselves, not going out as much. They are not buying CDs like they used to. Songwriters don't get the media attention they once did. Revenue is way down and expenses are way up. It doesn't really make any economic sense to be on the road anymore. It's in my blood though, and I'll keep doing it not because it makes sense, but because I continually feel rewarded by the connection I make with audiences around the world who seem to find something of value in what I've been doing all my life. And if there's one advantage to the longevity of my career, at least people seem to know who I am and are still keen to check out my newest work. 
Here's where you come in. If you would like to host a concert for me, I'll put on a good show for you and help promote it. To be honest, I prefer the smaller halls to the big theatres. My music seems to suit a more intimate performing experience. I think it'll be worth your while, and I know we can work something out that will make things fair for the artist and the promoter. 
The success of my new CD has increased interest in touring, so I'll be traveling farther afield over the next 18 months and would love to stop at your joint. Shall we give it a try? 
If you'd like a regular report on what James is up to, sign up for my monthly newsletter at the right side of your screen. 
James Gordon appears in concert as a solo act, as a duo, or as a trio. Besides getting him in concert, here are a few other ways that you can make use of his services: 
James Gordon and Sons 
James often tours with his two fine musical sons, Evan and Geordie. His two illustrious musical sons join him in and around their OWN busy schedule. Geordie just released his first solo album. and is known for his work with U.S. Girls, The Weather Station, Andy Schauff, and other indie acts. Evan is doing lots of production and engineering work, and they both play in "Islands", based in Los Angeles. ]
the James Gordon Band: ( For when budgets allow)-a moveable feast of some of James' favourite musicians, including his old band-mate Jeff Bird, ( best known as a member of the Cowboy Junkies)- guitarist/singer Katherine Wheatley, Anne Lindsay from the Jim Cuddy band on fiddle, Ian Bell on odds and ends, and Randall Coryell on drums. 
Songwriting Workshops 
These have become a real specialty for James. He can take any group of less than 30 bold volunteers from kids to really old skeptical adults, and in a minimum of 90 minutes they will write a song from beginning to end. No previous musical experience necessary. Read more his "Rhyme Capsules" school songwriting and recording program, or additional workshop information. 
Children's Shows 
Often accused of being rather childish himself, James is a natural kid's entertainer. His "No Grownups Allowed" album has sold 50,000 copies, and its successor "Bouncy Bouncy" is catching up fast. In a fast-paced 50-minute set of original songs geared towards 3-8 year olds, James keeps his young audiences keenly involved. James and the kids are all ready for a nap by the end! 
House Concerts 
Wanna host a James Gordon House Concert? Touring with a band for many years, I was used to fairly large venues, and taking up a lot of space on-stage. Since I've begun touring solo I've discovered that my 'act' is much more portable, and the music I'm making seems to suit an intimate, informal environment. The growing circuit of house concerts in North America has opened up some new areas that otherwise lacked a 'folk' venue. If you haven't experienced a house concert, you should check one out, and what better way than to host your own! 
Here's how it works: I'm not very big. You'd be surprised how an average-sized living room can be turned into a concert space. All you need is around 30 people who wouldn't mind paying at least 15 dollars to hear a great evening of songs and stories. We know you've got some friends you'd like to invite over, and I've got an extensive mailing list, and I can usually rustle up quite a few customers for you. How does a huge rock star like me manage to make something like that economically worth while? Well, for one thing, each of your guests usually goes home having purchased something from the travelling James Gordon CD Boutique, plus you get the added pleasure of providing a light meal and lodging for me  Overhead is low, and the commitment to putting on a great show is high. 
I can help out other ways too. I'll help tidy up. I'll wash the cat. I'll amuse your children with zany antics. I'll feign sincere interest when you show me slides from your trip to Disney World. 
It'll be fun, honest. 
There are usually dates available when I'm touring through your area—why I've even done cottage concerts or backyard shows in the nice weather. 
See you at your place!