HOW TO BUY James Gordon STUFF
Well, I wish it was simpler. You can't buy directly from this site since some of my catalogue is still owned and managed by my former record label Borealis Records.  I did a bunch of albums with them over the last 20 years. You can purchase these directly from https://borealisrecords.com/artists/james-gordon/?v=e4b09f3f8402 . Newest to oldest you can look for "the Heritage Hall Sessions", "Sunny Jim", "Coyote's Calling", "My Stars Your Eyes", "Nine Green Bottles", ( James Gordon and Sons), "Endomusia", "One Timeless Moment", ( with Sandy Horne), and "Mining For Gold".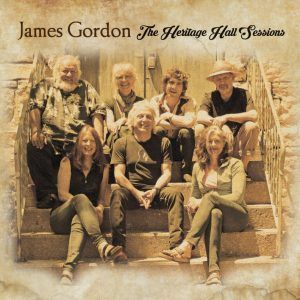 AND, my OLDEST stuff and NEWEST stuff is on my own label, PIPE STREET RECORDS: and it's all available on my Bandcamp site:jamesgordonmusic.bandcamp.com
There you'll find the newest album, "When I Stayed Home"; the new novel "The Ark Of The Oven Mitt" in hard or audio book form; The re-issue of the audio book "The Highway And I"; the two new political satire singles "Bouncy Castles" and "Crybabies Caravan"; the "James Gordon Miscellany", ( a USB stick with 250 early and obscure songs!); My ever-popular kids CD "Songs For Kids"; "This Canoe Runs On Water",( songs of the Trent-Severn Waterway); "Song Of Our City", ( songs about Guelph), "1 in 5", ( With Sandy Horne, songs about Mental Health): "Tune Cooties", ( hits from my days as artist-in-residence on the Arthur Black CBC radio show); "More Hometown Tunes", ( songs from my other CBC radio show 'Ontario Morning'; "The Song The River Sings",( songs about Canadian Heritage Rivers)- "James Gordon's Emergency Climate Musical", and more. Check it out!