Retreat Weekends With Arvi Gosmo and James Gordon
Arvi Gosmo and James Gordon 
present 
Clarksburg Spring Retreat : SOLD OUT
'twas a grand success- here's the photo of our graduating class-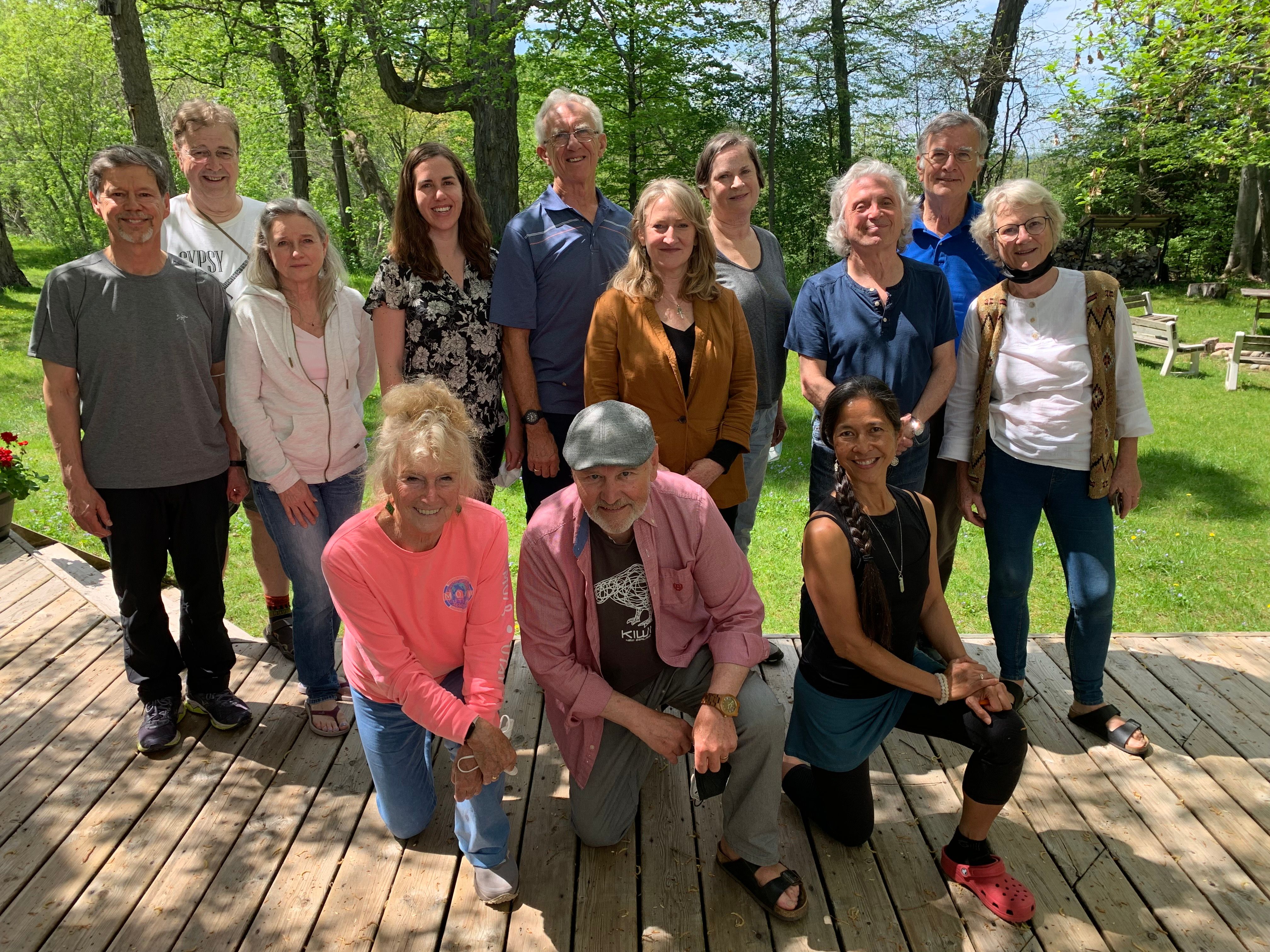 Here's what you missed! We'll be doing it again so watch this space!
May 12-15, 2022 
Our third fun mashup of songwriting, fine food, yoga In a fabulous natural setting. 
Hi folks, 
            I've had the pleasure of working with Arvi Gosmo twice now to create a weekend retreat setting that has turned out to be a very rewarding experience for all of our participants. We've been thrilled with the success of these events. Due to popular demand we are adding a Spring Retreat ( Just bumped out of its Winter spot with that derned Covid) and we're thrilled to be able to partner with the stunning Clarksburg Retreat Centre in Southern Ontario's beautiful Beaver Valley. http://www.clarksburgretreat.com It's a covid-safe and welcoming setting ideally suited to what we have been offering. This will be an intimate, exclusive gathering as there are just 12 rooms in this expanded heritage farm house. Here's what to expect- 
            The Weekend (Thursday supper till Sunday Afternoon) includes:*An opening reception and song circle 
*6 delicious and nutritious gourmet meals cooked from scratch on-site by Arvi, 
including a cooking class on the Saturday where you'll create your own meal! 
*A songwriting workshop, an assignment that will get you started on the song you'll write, and a group songwriting exercise. 
*Additional workshops on lyrics, melody and structure, co-writing, and whatever you're interested in. 
*Friday and Saturday night song circle and jamming- and this year a special workshop on how to best perform your song. 
*Lots of time and inviting spaces for you to work on your song. 
*One-on-one time with James  to nurture along your song. 
*Sunday afternoon session where you'll share your new song, get positive feedback and a recording of it. 
*3 night's accommodation in your own spacious and comfortable room. Couples welcomed too. The Covid restrictions at this site state that rooms can only be shared by participants who are related. 
* Nature trails on site and in the adjoining conservation area, snowshoeing, skiing nearby, and a campfire! 
Participants must be fully vaccinated for Covid; proof required in advance. Masks must be worn indoors if in a room with others, except when seated for meals. 
Let us know your dietary concerns.  We know you'll love the food. Coffee, tea, water and juice will be available throughout the day. Light snacks will also be offered in between meals. Bring your own alcohol. 
                                                      The cost: 
690 dollars for the weekend, if paid by April 1st. ( if a couple, the second person would pay just $600.) $750 and $650 after that. There are TWO spots left! 
NO EXPERIENCE or Instrument necessary. You'll write a great song and others will help. Payment by e-transfer to james@jamesgordon.ca 
"James and Arvi gave us a great weekend retreat of good music, good food, and good vibes. The feeling of isolation you get from the location focusses your musical efforts. I have written a recordable song at every retreat." Neil Hutchinson, frequent retreat flyer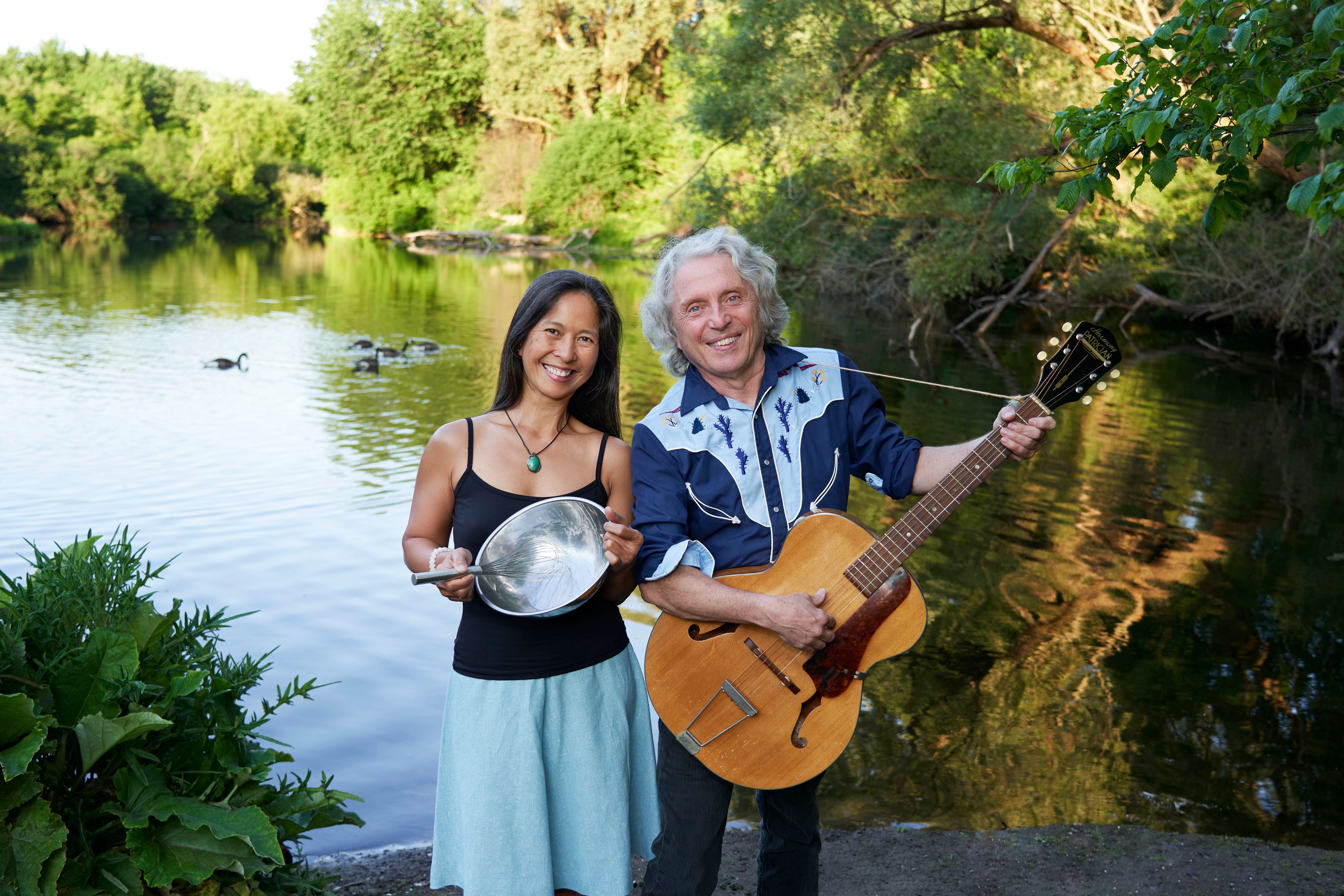 And here's something that had to be postponed... but we'll try again next year: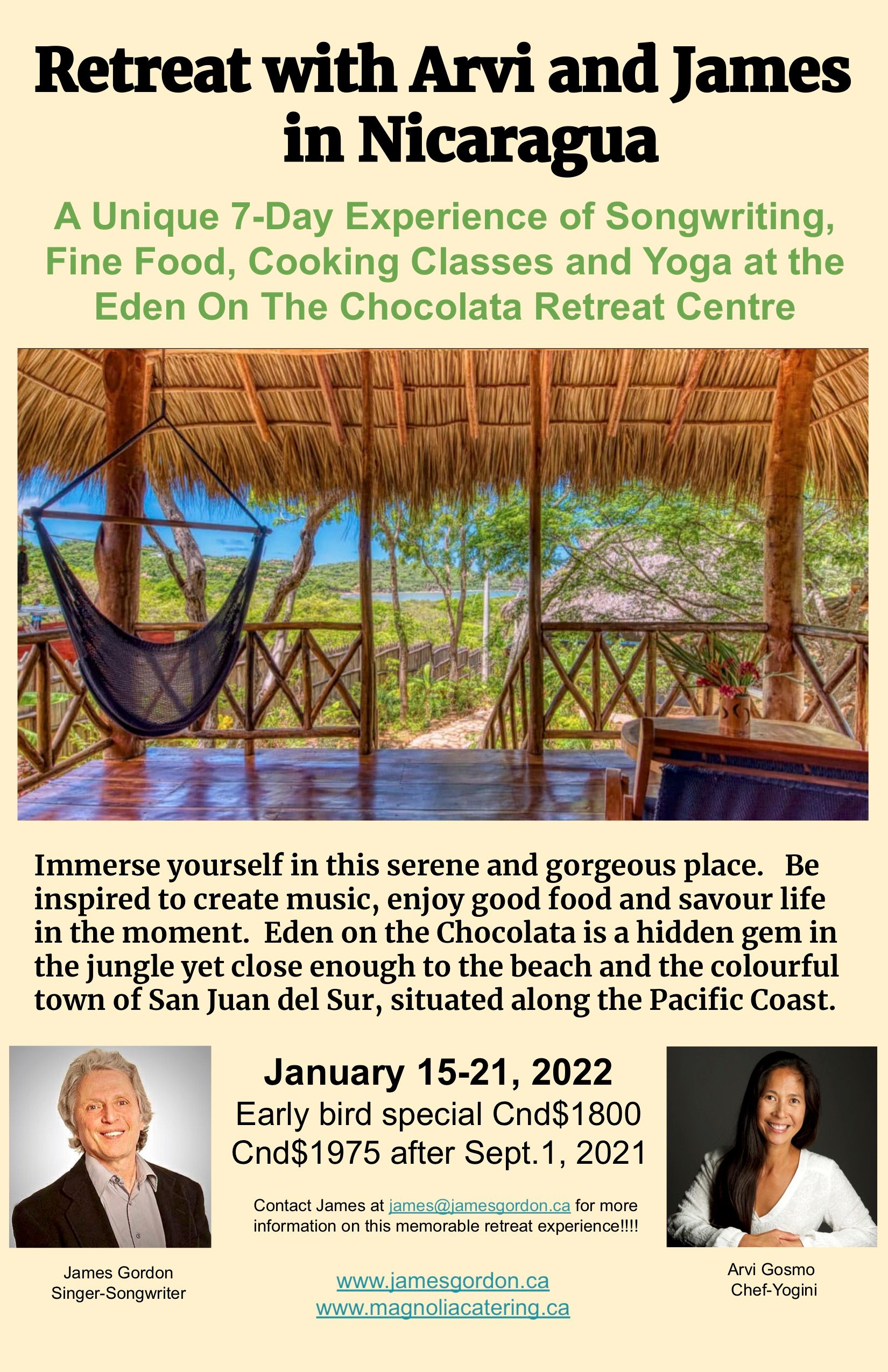 Each summer we gather on gorgeous Snake Island on Lake Simcoe, just an hour north of Toronto, for an intimate retreat for a dozen songwriters. Here's our crew from last year. You could be in that pic THIS September.